No one wants to have to call a personal injury or auto accident attorney, and we know that a few lawyers have given the rest of us a bad name. Here at Premier Law Group we want to start fixing that reputation one client at a time. We provide a level of customer service unmatched by any other firm in Seattle, Bellevue, Vancouver, or anywhere else in Washington State. We can't guarantee a 100% success rate — no one can. But we promise that every member of our team will dedicate themselves to protecting your rights by giving each client's case the attention it deserves. Get in touch with Premier Law Group today and we'll change your mind about attorneys.
You Pay Nothing Upfront and Don't Pay Fees Unless We Win
One of the most common misconceptions about personal injury lawyers is about how we get paid. Here's the straight talk: We don't get paid unless you win. If we win your case, we typically take 1/3 of the settlement or jury verdict award. That may sound like a lot — but there's something you should know. Research by insurance companies found that, on average, injury victims are awarded 3.5 times more with a lawyer than without one. That means that even with attorney's fees included, you greatly increase your chances of getting the full amount of compensation you deserve. If you have been injured due to the negligence of another, it is in your best interests to be represented by an experienced, knowledgeable Seattle personal injury attorney.
Award Winning Personal Injury Attorneys in Seattle and Bellevue
Sure, you could simply choose the first injury lawyer that comes up on Google. But how do you know that lawyer will be the best one for your case? Not all lawyers have the same training or experience in the field. Any lawyer can say that they are the top rated lawyer in Seattle or the best attorney in Bellevue. Any lawyer can claim they are experienced in personal injury law. Any lawyer can buy a lot of advertising.
If the process of hiring a lawyer confuses you, you aren't alone. That's why accomplished Seattle personal injury attorney Jason Epstein has written The Shocking Truth About Lawyer Advertising. This book is FREE for all Washington State residents, along with our full selection of other books.
The truth is, we might not be the best law firm for your case, and you may not even need a lawyer. If you could be served better by another firm, we will tell you this.
Recognized as Experts in the Media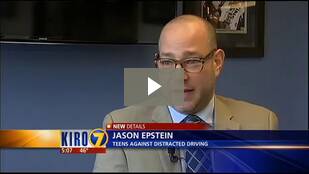 Premier Law Group's expertise in matters relating to driver safety have been noted nationally and locally by various media outlets and institutions. In addition to appearing to comment on traffic safety laws, Premier Law Group's attorneys have been invited to join Microsoft's International Women's Hackathon in Washington D.C. to judge innovative technology approaches to traffic safety. Premier Law Group employs this knowledge to your case. Even though no two cases are alike, the breadth and depth of Premier Law Group's experience is drawn upon to give your case the best possible chance.
Be Aware That Delays Can Damage Your Case
There are hard and fast deadlines for injury cases built into the legal system. These are called Statutes of Limitations and they are rules that limit the span of time in which you can bring your injury case to trial. If you delay speaking with an attorney for too long, your case may fall outside the Statute of Limitations period and you will not be able to recover compensation.
An experienced personal injury attorney won't rush your case. The more time we have to work with you, the stronger your case will be and the better our position to negotiate with the insurance companies. If you have been seriously injured in an accident and want to put together a roadmap for your case, call us at 206-285-1743 to speak with our friendly and knowledgeable staff.